Jerry Falwell Jr. is a popular American personality who is famous for being a Christian Conservative figurehead. He has served as the president of Liberty University, a private Christian evangelical University in Lynchburg, Virginia. However, he was recently suspended from his presidential position because of some controversies created by strings of embarrassing posts on social media.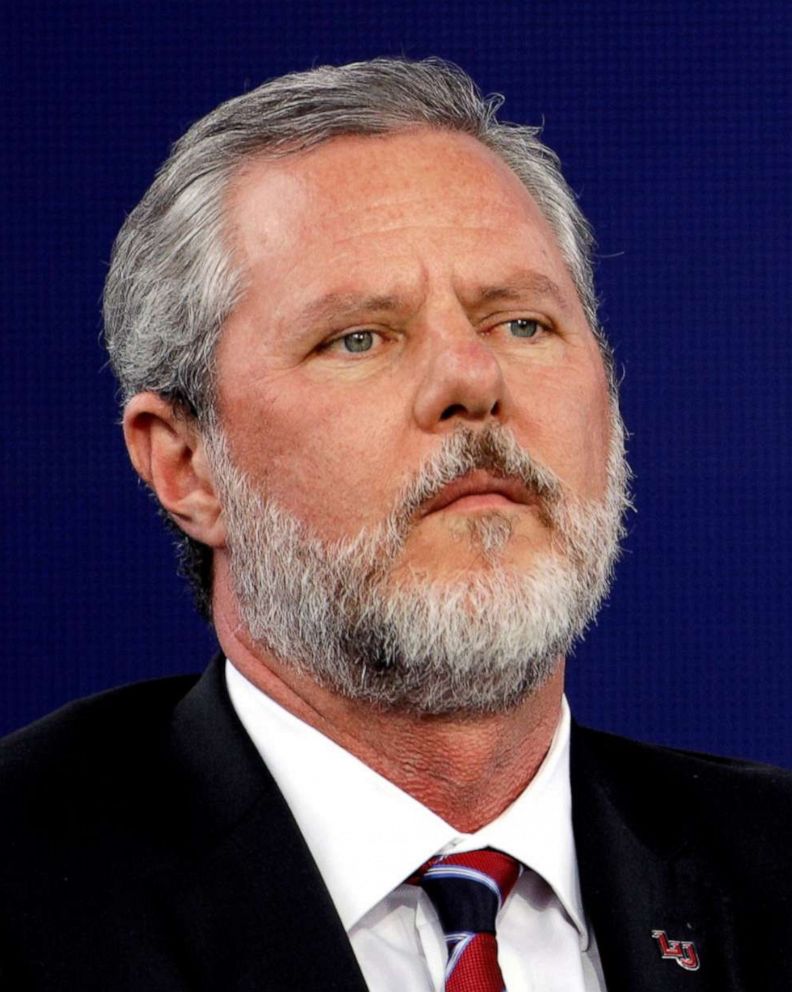 Apart from being the president at Liberty University, Jerry is also an attorney and real estate developer. He is also being famous nowadays because of the headlines he made by revealing that his wife had committed adultery in 2012 with a Miami pool boy named Giancarlo Granda.
Jerry also revealed that he is suffering from depression as Giancarlo has been blackmailing him by asking a hefty amount of money over the years by threatening to expose the secrets of the Falwell family.
The alleged blackmailer is an owner of a Miami hostel thanks to Falwell couple and he is also a successful businessman. So how rich is Jerry Falwell Jr. who had been apparently supporting Giancarlo financially and what is the Net Worth of Jerry Falwell in 2020? Here is everything we know about the earnings, salary facts, and net worth of Jerry Falwell Jr.
| | |
| --- | --- |
| Name | Jerry Falwell Jr. |
| Birthday | 17 June 1962 |
| Age | 58 Years |
| Gender | Male |
| Profession | Attorney and Academic Administrator |
| Parents | Jerry Falwell Sr., Macel Pate |
| Siblings | Jonathan Falwell, Jeannie Falwell |
| Net Worth | $100 million |
| Salary | $1 million |
| Married/Single | Married |
| Wife | Becki Tilley (m. 1987) |
| Children | Jerry Falwell III, Caroline Grace, Charles Wesley |
| Education | University of Virginia School of Law, Liberty University |
| Instagram | jerryfalwelljr |
| Twitter | @JerryFalwellJr |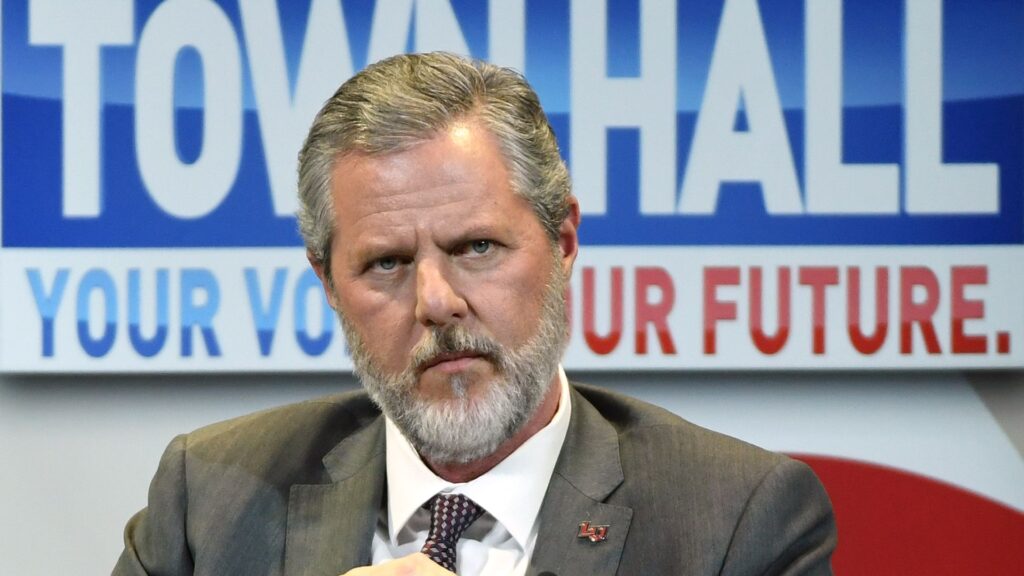 Who is Jerry Falwell Jr.?
Jerry Falwell Jr. is an academic administrator and an attorney. He was born on 17th June 1962 in Lynchburg, Virginia, United States. He is the eldest son of Jerry Falwell Sr. and Macel Falwell. He grew up with other two siblings including the senior pastor, Jonathan Falwell.
Jerry graduated from Liberty University in 1984 and earned his Juris-Doctorate from the University of Virginia in 1987.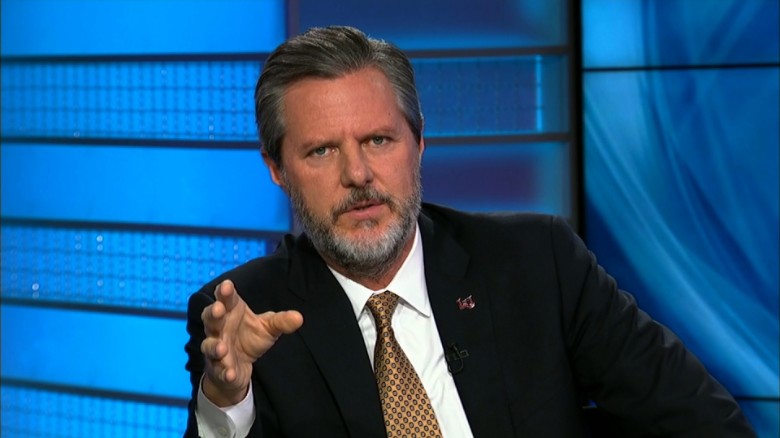 He is a Republican and is a vocal supporter of President Donald Trump. Falwell is a married man and has three children. He used to practice law in a private company from 1987 to 2000. After that, he joined the Board of Trustees at Liberty University. Upon the death of his father, the presidential position at the University was succeeded by Falwell in 2007.
What is Jerry Falwell Jr. Net Worth in 2020?
Jerry Falwell Jr. is the son of Jerry Falwell Sr. who was an American Southern Baptist Pastor, Televangelist, and a conservative activist. Falwell Jr. became the president of Liberty University when his father passed away in 2007.
From the University, Jerry Falwell Jr. had been earning a salary of $1 million per year.
As of 2020, Jerry Falwell Jr. has an estimated net worth of up to $100 million USD.
Jerry Falwell Jr. was an ally of President Trump and he claims Trump had offered him the position of the United States Secretary of Education but he turned it down. With his position, he was supposed to be part of the reform task force for the United States Department of Education.
Falwell was asked to take a leave from his presidential and chancellor position on August 7, 2020, because of his embarrassing picture on Instagram where he took his pants down. So he doesn't receive his salary from the school right now.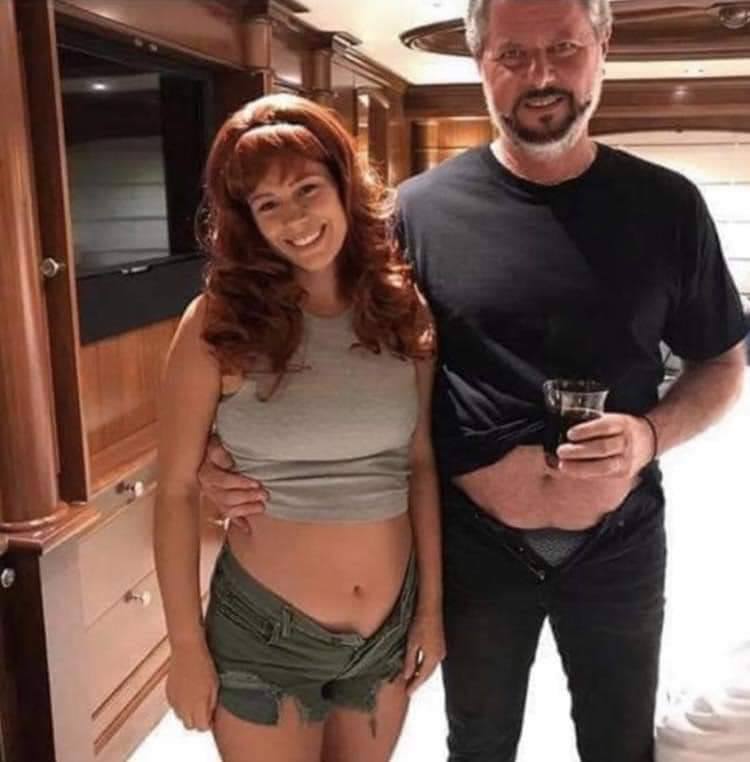 Jerry Falwell Jr. Controversy
As already mentioned, Jerry Falwell Jr. was involved in adultery with his wife, Becki Falwell, and former friend Giancarlo Granda back in 2012. Such revelations made his character questionable being a Christian conservative figurehead and president of an evangelical University. So, he was suspended for some time since 7th August 2020.
On August 24, 2020, it was reported that he resigned from the position after the controversial revelation of his private life. However, some sources also say that Falwell has not resigned from the University. He said that he was depressed because of Granda as he was blackmailing about his affair with his wife.
But recently, Granda claims that his relationship with Falwells was not just an affair with his wife, but Jerry himself used to watch them from the corner when the two were developing physical intimacy and their relationship spanned over seven years. Granda also provided some emails and text messages as evidence to support his claims.