For the past few days now, people are taking a crash course on the California Senator, Kamala Harris, as she was selected as the VP pick by Joe Biden for the 2020 election. And it is natural to want to find out more about the first woman of colour in history to be running for vice-president election in the US.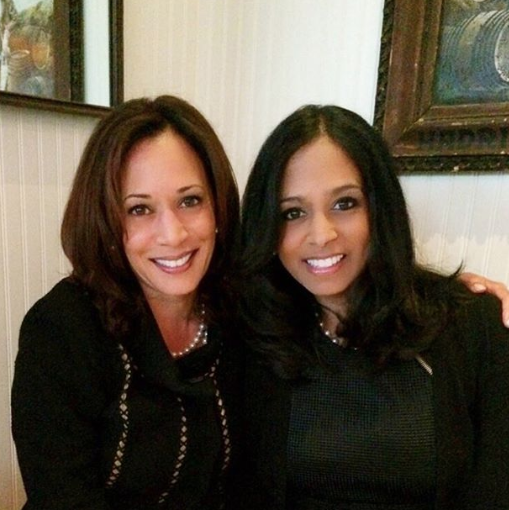 Kamala Harris has mentioned numerous times that what she is now is all because of the support and love from her family. Her husband Douglas Emhoff, her mother Shyamala Gopalan, and her sister Maya Harris all have contributed and supported in her political career. 
Here in this article, we are only discussing about her sister Maya Harris who is also a successful lawyer and involved in politics.
| | |
| --- | --- |
| Name | Maya Harris |
| Birthday | 30 January 1967 |
| Age | 53 Years |
| Gender | Female |
| Height | 1.65m Approx |
| Nationality | American |
| Ethnicity | Mixed Race |
| Profession | Lawyer |
| Parents | Donald Harris, Shyamala Gopalan Harris |
| Siblings | Kamala Harris |
| Married/Single | Married |
| Husband | Tony West |
| Children | Meena Harris |
| Education | UC Berkeley, Stanford University |
| Instagram | mayaharris_ |
| Twitter | mayaharris_ |
Who is Maya Harris?
Maya Harris is an American lawyer and a political analyst. She is best known as the younger sister of Kamala Harris.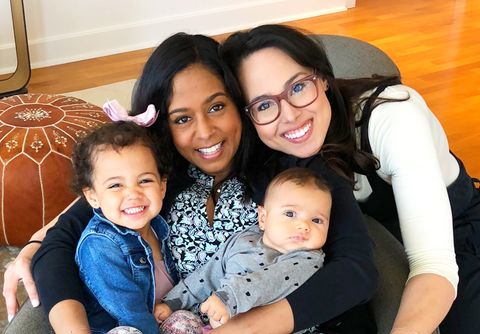 Maya was born as Maya Lakshmi Harris on 30th January 1967 in Champaign-Urbana, Illinois, USA.
Born to mother Dr. Shyamala Gopalan Harris, this 53-year-old woman is a successful lawyer and an advocate for public policy and equality & justice. She has been through every thick and thins in life during childhood just like her sister Kamala Harris.
Maya Harris Education
Maya Harris attended the University of California Berkeley from where she graduated in 1989 with a Bachelor of Arts (BA) degree. She then joined Stanford University and graduated with a Juris Doctorate degree.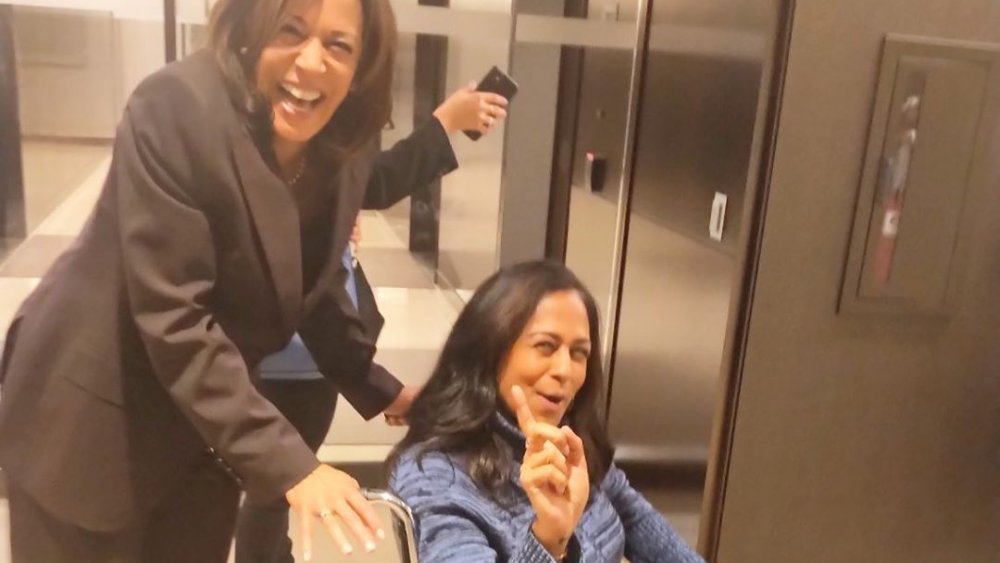 She was actively involved in the East Palo Alto Community Law Project while she was studying at Stanford. She also served as co-coordinator of Domestic Violence clinic and co-chairperson of the Student Steering Committee.
Who is Maya Harris Married to?
Maya Harris is married to Tony West since July 1998. They met each other at Stanford Law School and were friends but started dating after graduation. Tony West is also an attorney who serves as Chief Legal Officer of Uber. They have been together for 22 years as of 2020.
Maya Harris Family
Maya Harris is the mother of Meena Harris who is also a lawyer educated at Harvard and Stanford. Meena is the founder of the Phenomenal Woman Action Campaign, an attorney, and an activist. Kamala Harris sure has a family full of lawyers.
Maya gave birth to Meena when she was just 17 years old. She is her only child. It was actually Meena who introduced Maya to Tony when she was just a four-year-old girl who was playing hide-and-seek with Tony West at Stanford.
Meena has two daughters with her partner Nikolas Ajagu. So Maya Harris is also a grandmother and she has a blissful life with her husband, one daughter, her son-in-law, and two granddaughters.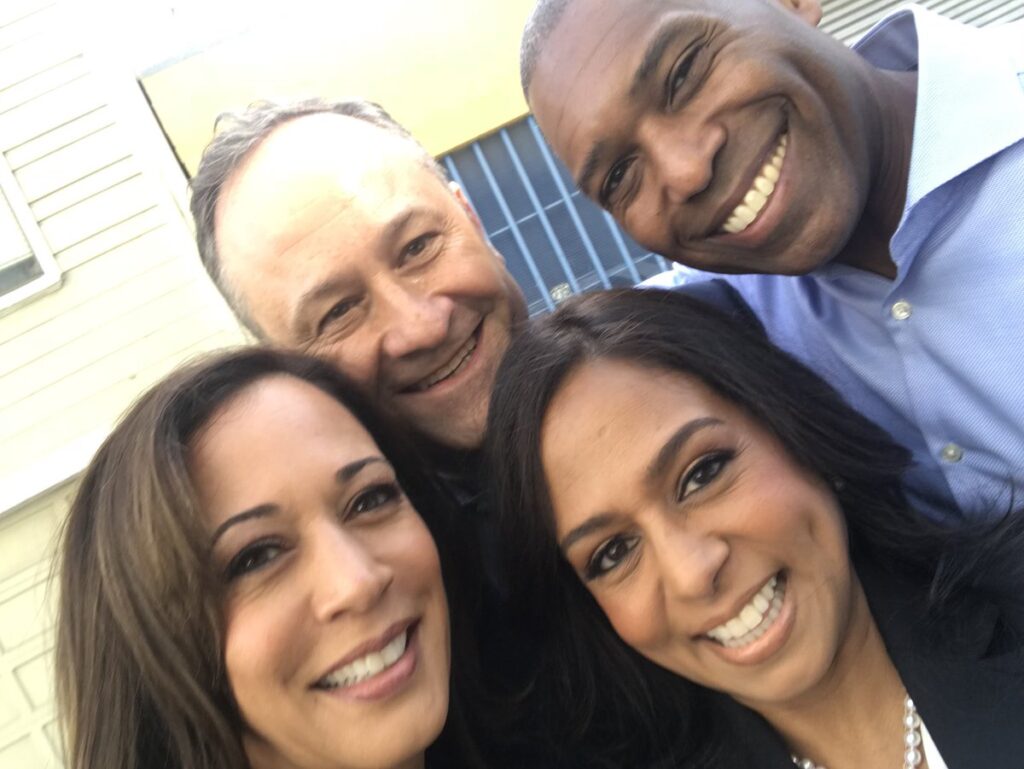 Maya Harris and Kamala Harris
Maya Harris is very close to her older sister Kamala Harris. Maya is so close to Kamala that she even officiated Kamala and Douglas's wedding.
She has fully supported her sister in her political campaigns and when Kamala was announced as the VP pick for 2020 elections by Joe Biden, Maya was delighted by the news. She also shared it on her Instagram by showing her excitement and happiness as her sister made a historic embark.
Maya also has prior political campaign experience. She was hired as one of three senior policy advisors by Hillary Clinton, a former presidential candidate from the US democratic party in 2015, for her presidential campaign.