Who is Kat Timpf Fiance and Future Husband, Cameron Frish? Yes, you heard it right. Katherine Timpf is now engaged. You must know Kat Timpf as a Journalist and Commentator from the Fox News channel.
She currently hosts a Fox Nation show called "Sincerely, Kat". She also frequently appears in a Fox News program called The Greg Gutfeld Show. Recently, this popular TV personality, who is loved by her fans for her humourous and fun nature, made a huge announcement of being engaged through The Greg Gutfeld Show on August 1st, 2020.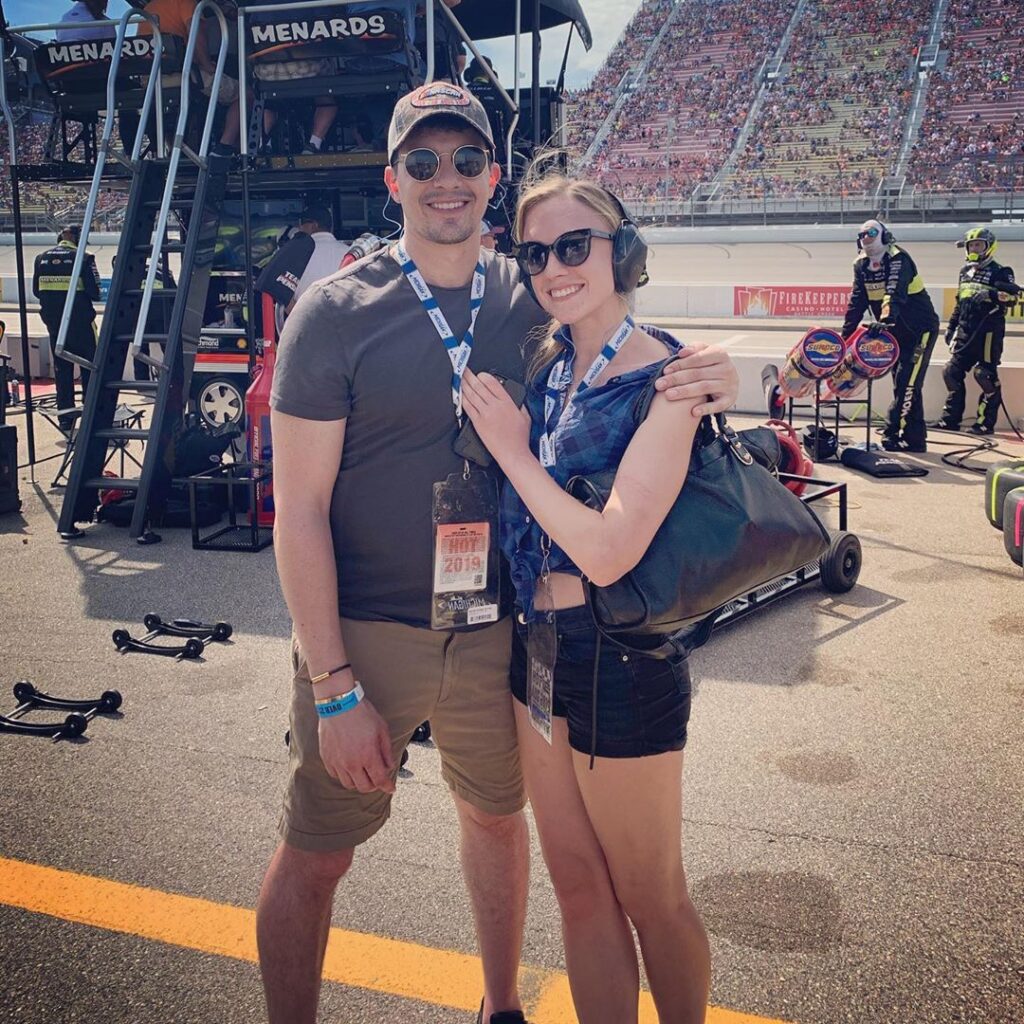 In that show, she was smiling with glee and showing off her engagement ring by swinging her hand all the time. This famous journalist, who had been pretty tight-lipped about her love life until now, seemed visibly excited and overjoyed to get married soon. So who is this mystery man whom Kat had kept under wraps for a long time and is finally getting married to? Here is everything we know about Kat Timpf Fiance and Future Husband, Cameron "Cam" Frish AKA Cameron Friscia.
| | |
| --- | --- |
| Name | Cameron James Friscia |
| Birthday | 10 August 1986 |
| Age | 34 years old |
| Gender | Male |
| Height | 6 ft. (183 cm) |
| Nationality | American |
| Ethnicity | White |
| Profession | Veteran, Reserch Associate at Coatue Management |
| Married/Single | Engaged |
| Education | BS degree from U.S. Military Academy |
| Instagram | camfrish |
Who is Cameron Frish?
Cameron is a U.S. military veteran. His full name is Cameron James Friscia. He was born on 10th August 1986.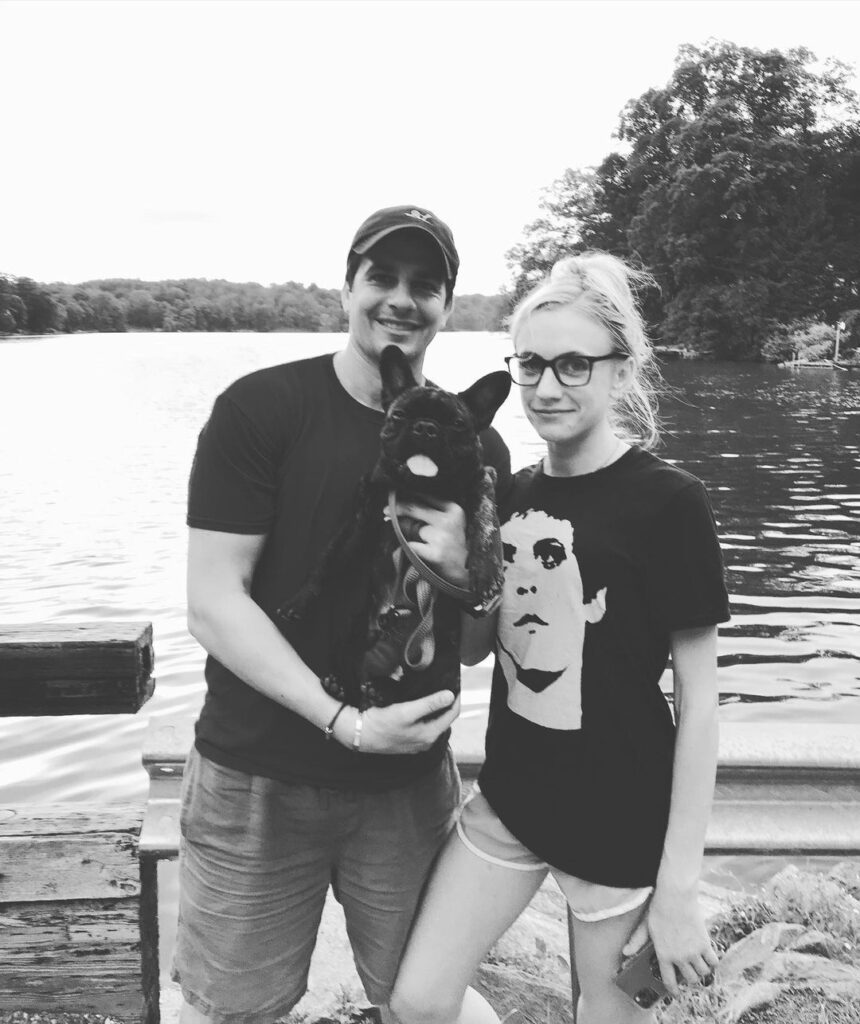 Currently, he is just four days shy of being 34 years old. He is now famously known as the boyfriend turned fiance of the journalist Kat Timpf.
Cam Frish Wiki
Cameron has served for at least six years in the military although his exact tenure is not known. He had enlisted in Military West Point after the September 11 Twin Tower attack.
He has graduated from the U.S. Military Academy with a Bachelor of Science degree. As for his prior education, he went to Choate Rosemary Hall and graduated from Hackley School. 
During Cam's time serving at the US Army, he worked as an Assistant Operations Officer, Company Executive Officer, Executive Assistant to Brigade Commander,  Infantry Platoon Leader, and also a Student at the Infantry Officer Basic Course.
After leaving the army in 2014, he used to work at Bank of America as an Intern. After a year, he went to work as a broker in Merill Lynch Peirce Fenner & Smith Inc.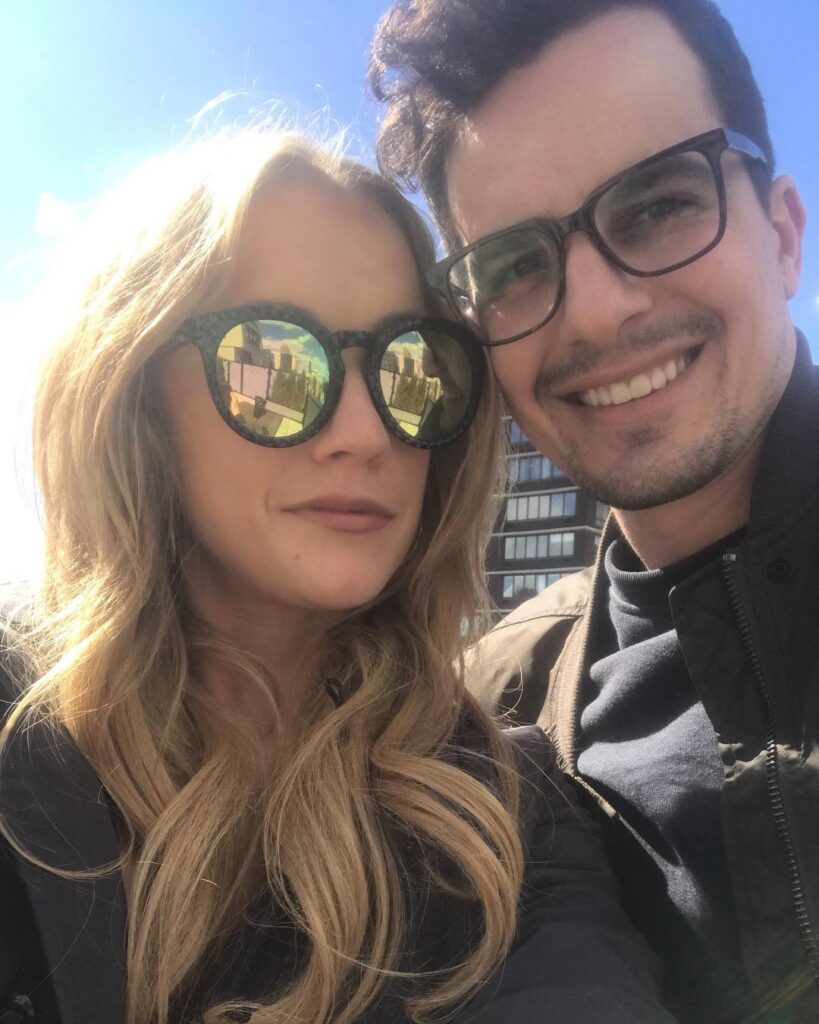 Currently, he works as a research associate at Coatue Management in New York.
Cameron and Kat Love Life
Honestly, we have seen this Cameron Frish on her Instagram posts frequently for a long time but she had not mentioned that he is her boyfriend. And obviously she never reads or replies to the comments as her bio states, so she never confirmed to any of our doubts.
Furthermore, she had posted several photos with other male friends also, so it was a little difficult to guess that he is the boyfriend of Kat.
She also announced on her Twitter that she got engaged and asked her fans to guess the name of her fiance. Many of us did guess about him and turns out we were right. She confirmed it through another retweet on the same post.
Now that she has publicly announced their relationship, judging from her posts on Instagram, they must have been dating each other for more than 4 years.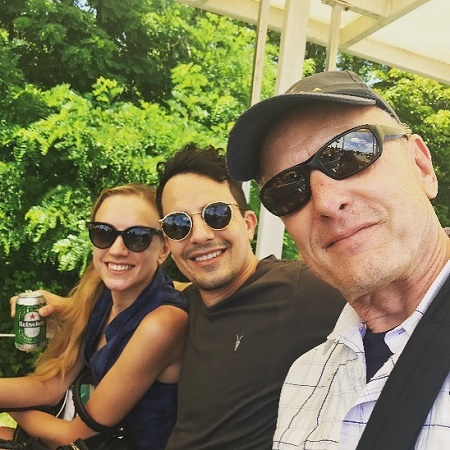 Are Cameron and Kat Getting Married Soon?
The couple looks very cute together and seeing Kat wincing with glee in her show after getting engaged, it is safe to say that they are getting married soon. Until now, the TV star has not revealed anything about her wedding plans, but her social media posts are really leading us to think that their wedding is just around the corner.
The adorable couple Cam and Kat are the couple goals for sure. Just look at how in love they are.