Kenna Nicole Scott, a former model, is the girlfriend of Lorenzo Fernando Lamas. Here is everything to know about Kenna Scott's age, net worth, and more.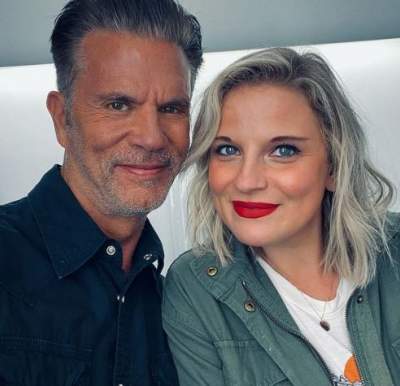 Kenna is a former model and businesswoman. Alongside, she is also a marketing executive and writer. She and Lorenzo got engaged this year after dating for almost a year. The couple seems to be truly in love with each other. 
Kenna Nicole Scott Age
Kenna Nicole Scott is currently at age 36. She was born in January 1985. Scott is from Idaho, United States.
She is 27 years younger than her fiance Lorenzo Lamas. Despite the huge age gap, the couple is happy together. They have also accepted each other as a lifelong partner.
What Is Kenna Nicole Scott Net Worth?
Kenna Nicole Scott has not disclosed her net worth to the media.
To date, the former model, businesswoman, and marketing executive should have added a good amount of wealth to her net worth. Besides, her boyfriend Lorenzo's net worth is also quite impressive.
Kenna Nicole Scott: Lorenzo Lamas Girlfriend 2021
Kenna Scott is the girlfriend of the former actor Lorenzo Fernando Lamas in 2021.
Kenna and Lorenzo first met in April 2020. The couple met through Lamas' grandmother – Francesca Daniels. 
They dated for around 10 months and got engaged back in February 2021 in Las Vegas. The famous couple is set to get married soon.
Kenna's boyfriend Lorenzo is an American actor from Santa Monica, California. He is best known for his role as Lance Cumson in the soap opera Falcon Crest. 
In addition, he is known for films and television shows like Grease, Bad Blood, Renegade, Big Time Rush, and more. He has also been a judge on ABC Television's Are You Hot? 
Lamas has been married to five women. He has got divorced from all his ex-wives and shares six children with them.
Likewise, Kenna has also been married once. She was in an abusive relationship and had to leave her husband. She also has two sons with her ex-husband. 
Now, her kids are close with Lorenzo. Lorenzo mentioned in one of his Instagram posts: His fiance has taught him how to love again after several failed relationships. Moreover, he claimed that Kenna's kids have helped him to find the kid in him again.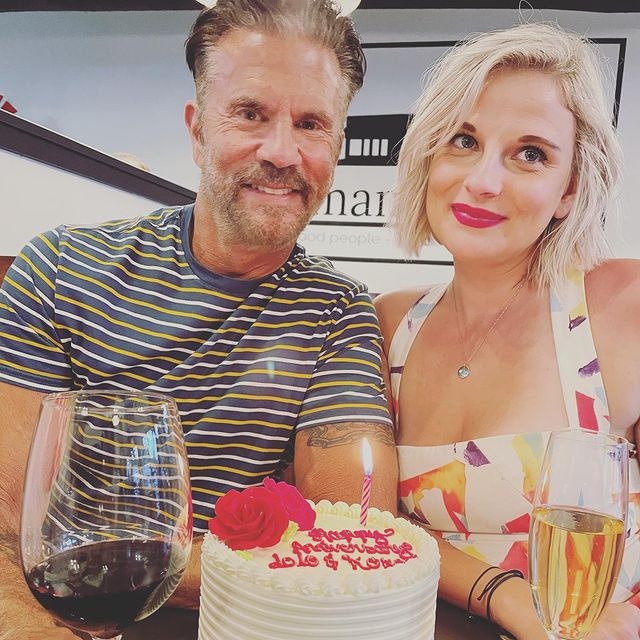 Find Kenna Nicole Scott On Instagram
Kenna Nicole Scott is on Instagram with the username @nerdigram.
Likewise, her fiance Lamas is also on Instagram with the username @lorenzo_lamas.
They both love to spend time together along with their children.