Dr. Stella Immanuel is an avid supporter of the drug hydroxychloroquine debate has been one of the raging talking points of the Trump administration during the coronavirus pandemic.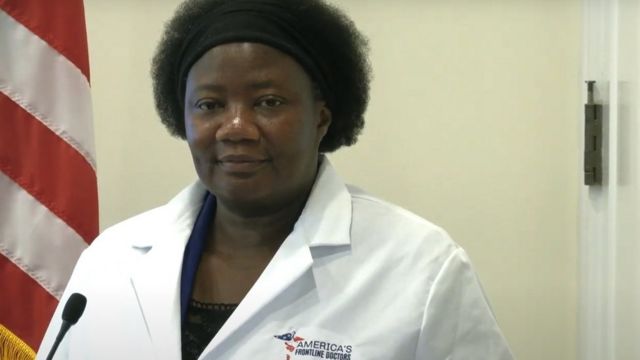 Stella and Trump have both pushed for the drug telling people that i is the miracle cure that the world needs right now. She went viral on 27 July 2020 after she advocated the use of the drug. 
Who Is Houston's Dcotor Stella Immanuel?
Dr. Stella Immanuel emigrated to the USA from Cameroon, she is a physician. In addition to this, she has written books and worked as a pastor in the USA. 
As a child, she became interested in the medical field and went to Cameroon Protestant College. She became a doctor in 1990 after graduating from the University of Calabar.
Stella Immanuel Age
According to this online source, Dr. Stella Immanuel is 55 years as of 2020 and was born around 1965 in Cameroon. She holds American citizenship and is African as per her ethnicity. 
Immanuel's Career In Medicine
After coming to the USA in 1992, she started work at a Pediatric Clinic. The clinic was located in Louisiana. Similarly, she transferred to Southern Pediatric Clinic, another clinic located in Louisiana.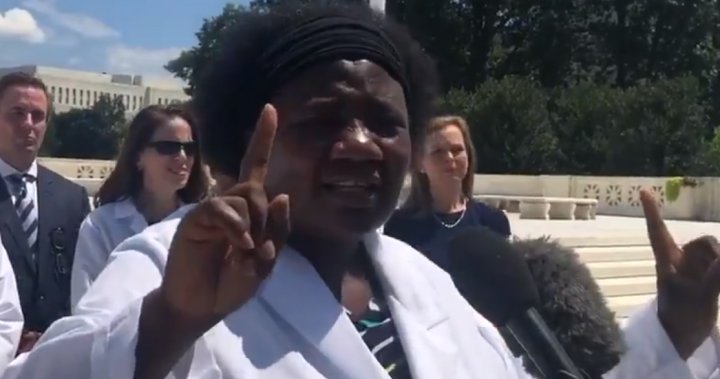 Immanuel only worked there for a year and moved on to the General Pediatric Care Clinic in February 1999. After working at various medical facilities, she started her own clinic called the Rapha Medical and Therapeutic Clinic in Louisiana. 
What Is She Doing In 2020?
In 2020, she operates out of texas and is a registered doctor there. She is one of the most experienced doctors that the Texas Medical Board recognizes. 
Dr. Stella also went viral in 2020 after she spoke at a press conference where the doctor claimed that she and her colleagues had effectively cured Covid-19 with the help of a combination of Zithromax, Hydroxychloroquine, and zinc.
Immanuel spoke as a part of the group called America's Frontline Doctors Summit. 
Dr. Stella Beleives Hydroxychloroquine Cures COVID-19 But Does It Actually Work 
The outspoken doctor said that she used the drug to cure patients with malaria. In the press conference, she advocated the use of the drug telling reporters that she had a lot of experience with HCQ.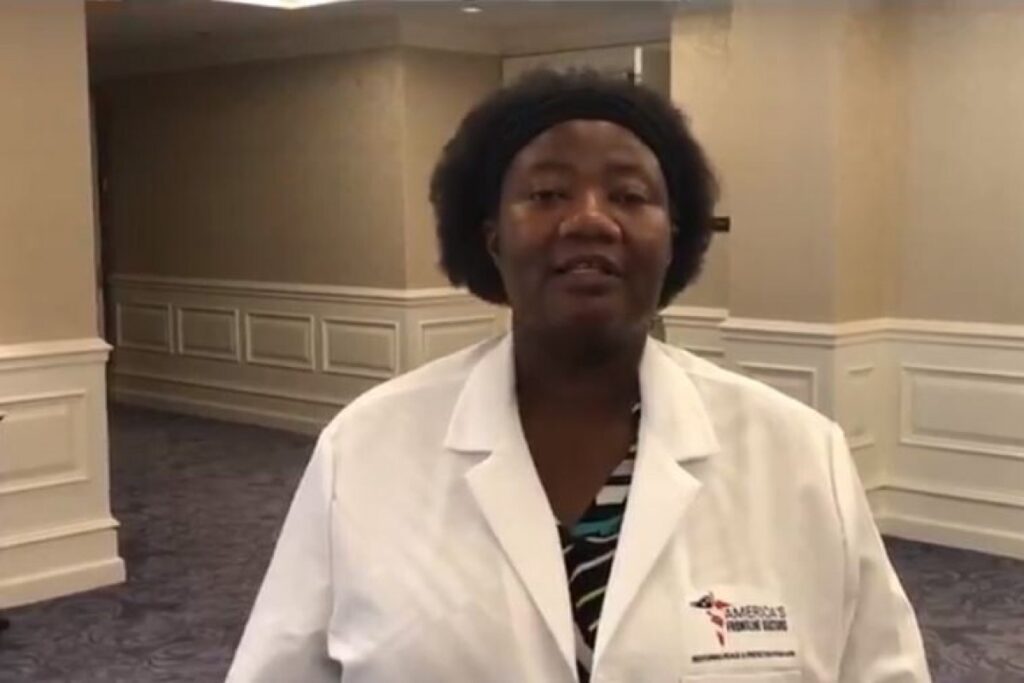 A panel of doctors that she stood with also supported her and said that  combination of HCQ with zinc and Zithromax cured 350 patients. 
Prior to this, Dr. Stella has been hugely criticized for claiming that demons and spirits cause certain medical ailments. This is just one of the reasons why her medical experts have advised people to take her statement with a grain of salt. 
As for the world's biggest medical governing body, WHO, they have clearly stated that there is no scientific and empirical evidence that the drug works. 
On the contrary, it has shown that the drug is not as effective to use. The FDA itself also withdrew an order permitting the emergency use of the drug as a cure for COVID. 
According to Dr. Fauci, the long-serving director of the National Institute for Allergy and Infectious Diseases says that efficacy trials have shown that HCQ had no significant effect on healing patients.
The Press Conference Video Was Taken Down From Social Media 
Due to the messages in the video that Dr. Stella was so outspoken at, it was taken down from various social media websites who said that it spread false information.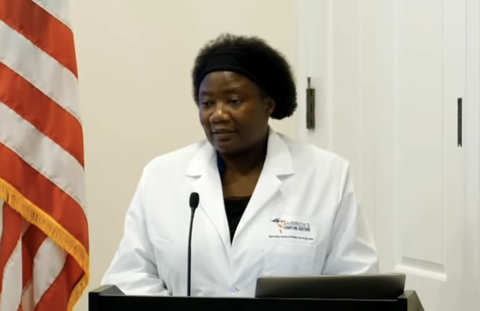 She claimed that makes and the lockdown were not an effective measure of COVID prevention. In fact, she told people that such measures were not needed as they already had a cure.
Twitter and Facebook were quick to take the video down as it risked the even further spreading of the virus.